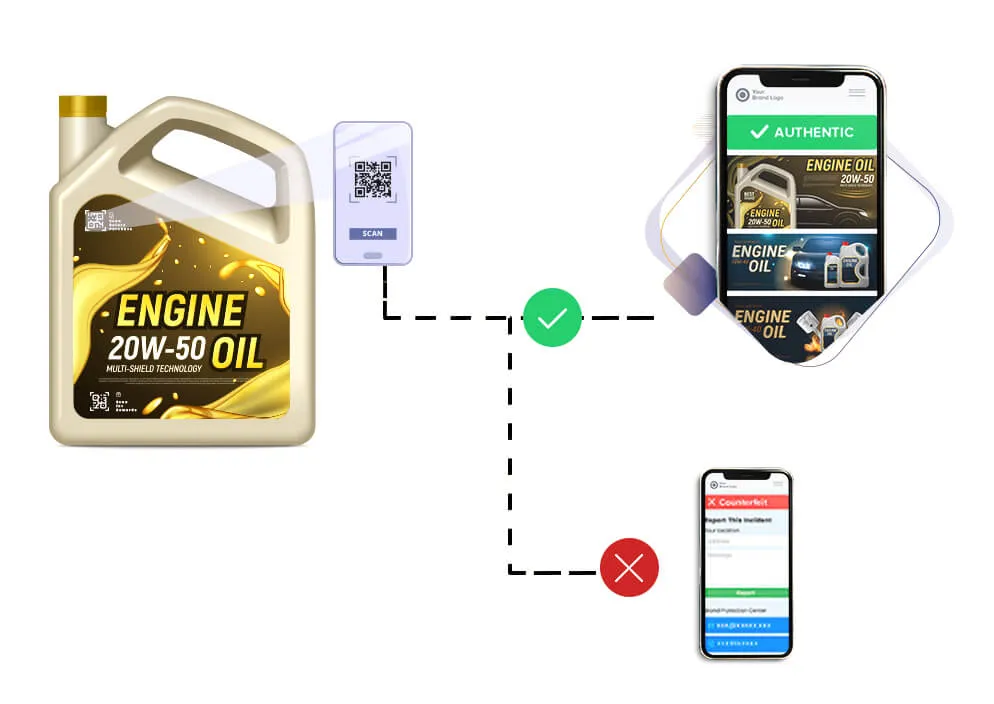 Greater progress has been made in the lubricant industry- but to ensure sustainability, verify and validate materials, eliminate counterfeits, and retain customer loyalty has always been a challenge. The solution lies in having a fully traceable and transparent supply chain for lubricants.
Counterfeiting is a significant issue for lubricants as it causes significant damage to the brand if the deception goes undetected. Hence, it is crucial to combat the flow of counterfeit products making their way to the marketplace.
MSRvantage Track and Trace solution provides the ability to identify the present and past locations of all products. Ultimately, it helps you fight fraud and counterfeits by providing a complete view of the complex product journey. Integrated with customer rewards and loyalty program, it also increases new customers and repeat sales.